New Sex Scandal Erupts On Top Democrat — Even Liberals Demand A Full Investigation, Ethics Probe
Bill Clinton set something of a gold standard for sex scandals. Anyone who was around and paying attention at the time of his presidency cannot forget his words, "I did not have sex with that woman." As the investigation into his relationship with Monica Lewinsky progressed, we were treated to his famous statement asserting that the answer to a particular question depended on what one's definition of "is" is.  He and his presidency managed to survive all that and much more, but not without some permanent scars.
Of course, sex scandals have plagued politicians since the beginning of civilization. Mr. Clinton just took things to a new level. Thus, there should be no surprise at what we are seeing today. And what we are seeing is both deeply disturbing, and at the same time, not particularly surprising.
The latest politician to join the long list of celebrities and public figures in getting caught up in allegations of sexual misconduct is comedian and current Senator Al Franken. This one is serious enough that Senate Minority Leader Schumer and other Democratic leaders are calling for an investigation. In fact, Franken himself has surprisingly called for an investigation.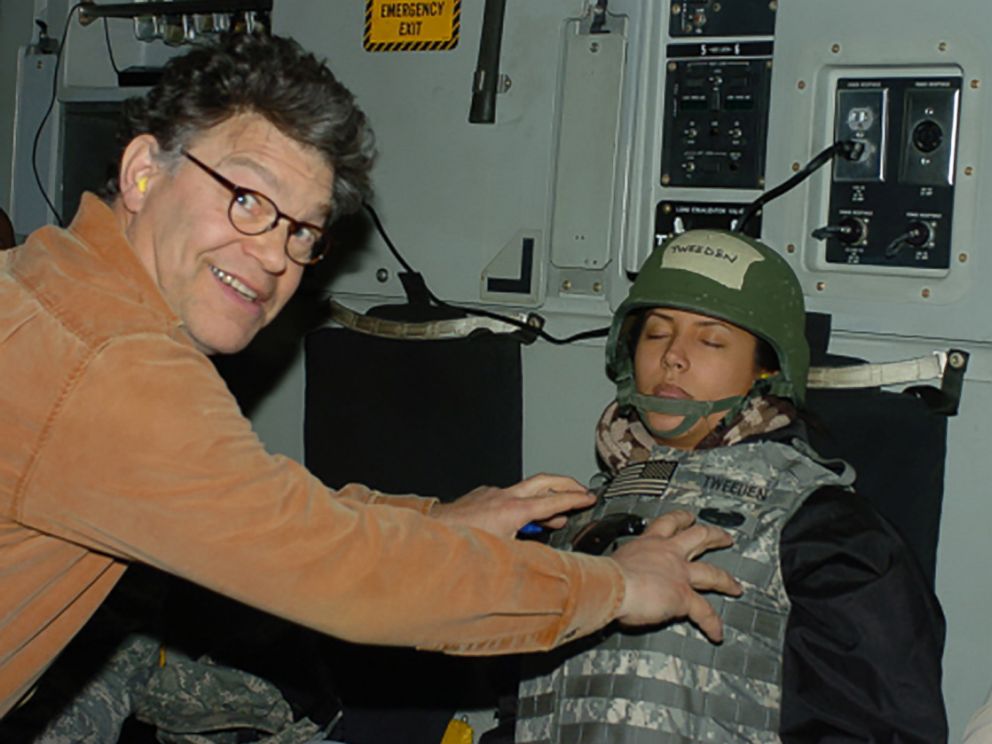 "Senate Minority Leader Chuck Schumer on Thursday called for an ethics probe of Sen. Al Franken in the wake of allegations that he groped and kissed a Los Angeles TV host without her consent, as fellow Democrats on Capitol Hill condemned the Minnesota senator.
"'Sexual harassment is never acceptable and must not be tolerated,' Schumer, D-N.Y., said in a statement Thursday. 'I hope and expect that the Ethics Committee will fully investigate this troubling incident as they should with any credible allegation of sexual harassment.'"
Conservatives rightly dislike Franken for his leftist politics, and the vigor with which he promotes a left-wing agenda. While there is a tendency to act with some glee at the sight of a prominent liberal getting caught up in such a scandal, it must be remembered that Democrats are not the only ones who are capable of the behavior of which Franken has been accused. And we must remember the suffering of any victims. There is no joy here.
Anyway, Democrats themselves are doing a good enough job of beating up on Franken that Republicans might be able to simply chair and lead the committee that will investigate Franken and this accusation.
"Senate Democratic Whip Dick Durbin, D-Ill., called for the Ethics Committee to review the Franken allegations as well.
"'There is never an excuse for this behavior—ever,' Durbin said in a statement, adding that what Franken did 'was wrong.'
"House Democratic Leader Nancy Pelosi, D-Calif., supported calls for an investigation, and said any 'credible allegation' should be subject to an ethics probe. 
"'I'm shocked and concerned,' Sen. Claire McCaskill, D-Mo., said. 'The behavior described is completely unacceptable. Comedy is no excuse for inappropriate conduct, and I believe there should be an ethics investigation.'"
Poor Al didn't even get any help from his own state:
"Sen. Amy Klobuchar, Franken's fellow Democrat from Minnesota said she 'strongly condemn[s]' Franken's 'behavior' and called for an ethics probe."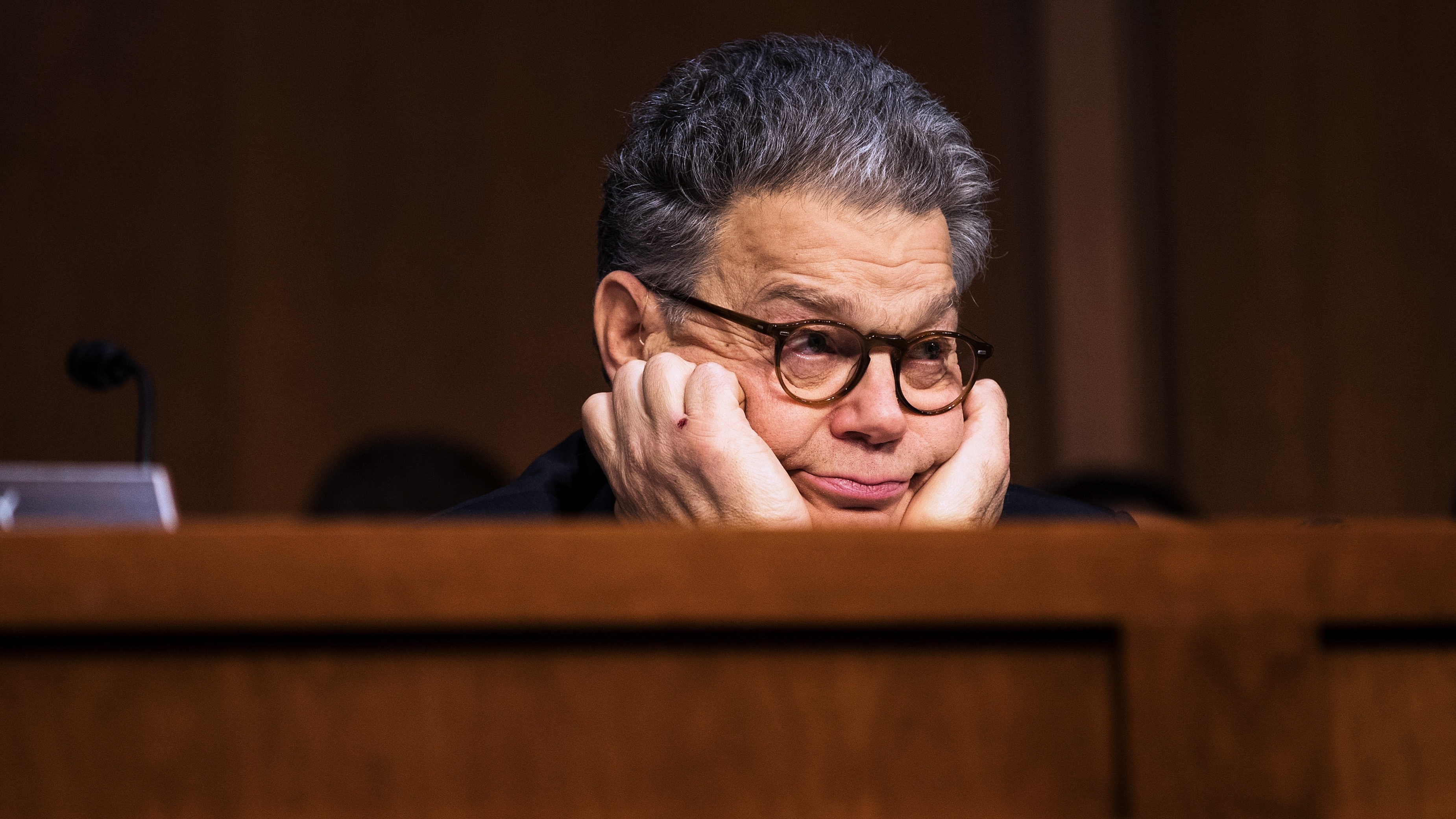 So far, the Democrats are all singing the right tune, which is actually the only choice they have given the circumstances. Anything that would sound like a defense of what Franken is alleged to have done would create far more problems for the Democrats than the scandal itself.
At this point it's too soon to draw any conclusions. However, it might be that Senate Democrats are confident enough that Franken's seat is secure that they might be willing to throw him under the bus, appear to be the champions of virtue in politics, and welcome a new Democratic senator from Minnesota. After all, the current governor of Minnesota is a Democrat.
Whatever happens to Franken, this is not going to be the last sex scandal on Capitol Hill. If he's guilty, he might want to resign quickly. That is, unless he figures he can meet with Mr. Clinton for a few quick lessons that would get him out of this patch of trouble.
Source: Fox News