Amid long absence from Fox, Charles Krauthammer makes announcement about his future
Fox News contributor Charles Krauthammer, who has been absent from his post on "Special Report" for months as he recovers from surgery, released a statement about his condition and plan for the future.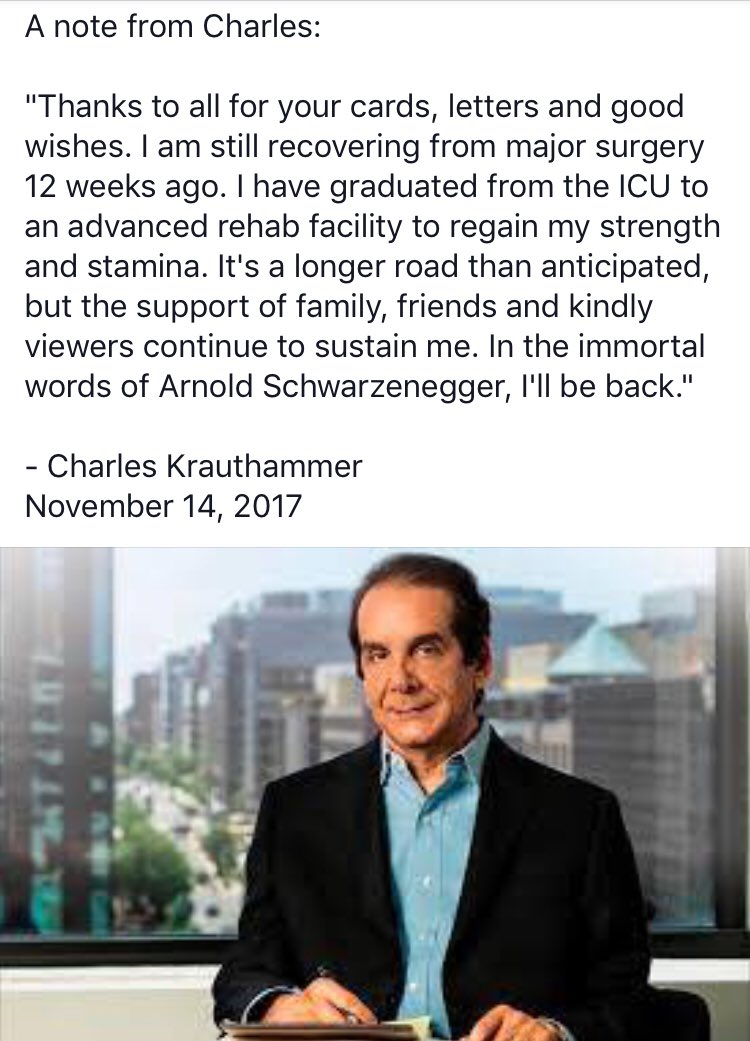 Last month, Baier revealed that the conservative commentator "ran into complications post surgery."
"He desperately wants to come back to the panel as soon as possible," he continued. "Believe me, I speak to or email with his wife Robby almost every day. And I share your thoughts and prayers."
Krauthammer, 67, is a fan favorite at the channel for not only his political insights but irreverent humor.
In addition to "Special Report", he's also a familiar face on Fox News' election night coverage and was previously a regular on the "O'Reilly Factor" prior to its cancellation.
source:lynx.media